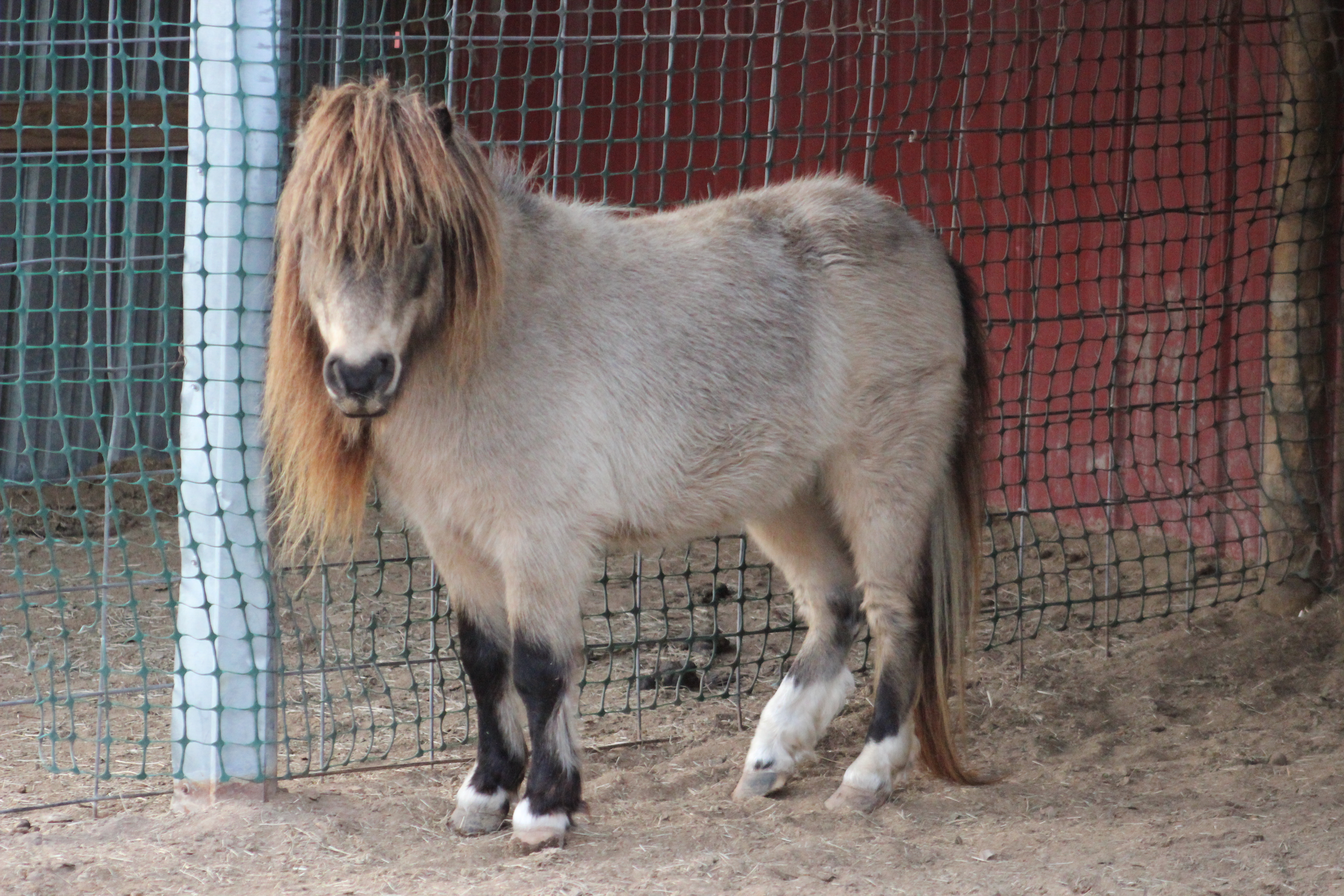 LTD's Riccochet (HOF)
2002 Buckskin Stallion
AMHR Registered
"Ricky" has been a part of our breeding program for several years now and we have been very impressed with his foals! He has had both pintos and solid colored foals with excellent conformation, that have went into the showring and came home with ribbions. We bred a few mare to him last spring and is expecting foals in 2013!!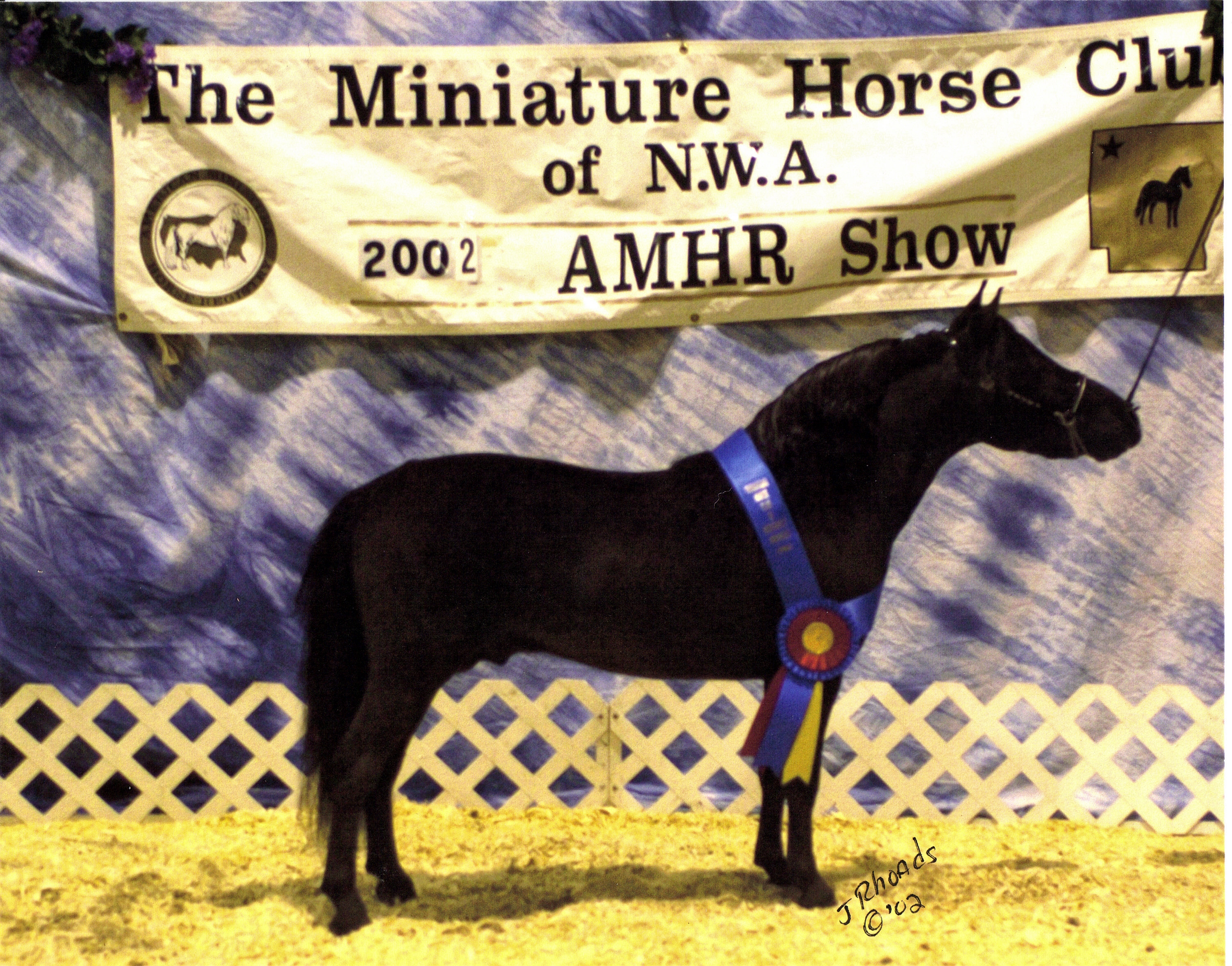 Spoon River Farms Spanish Domino (HOF)
1999 Black Stallion w/ lace
AMHR Registered
"Delbert" is one that we have raised and have
been breeding with for several years. He has been used in hand-breeding and pasture. He is a proven stallion, who has produced winning foals with color! Also all of his foals have very nice conformation and attitudes. He was shown at Nationals in 2003 and placed 5th out of a very large class. His permanent measurement card is reads 30". Flying W Farms, Stouts's, and Carlson's are included in his breeding.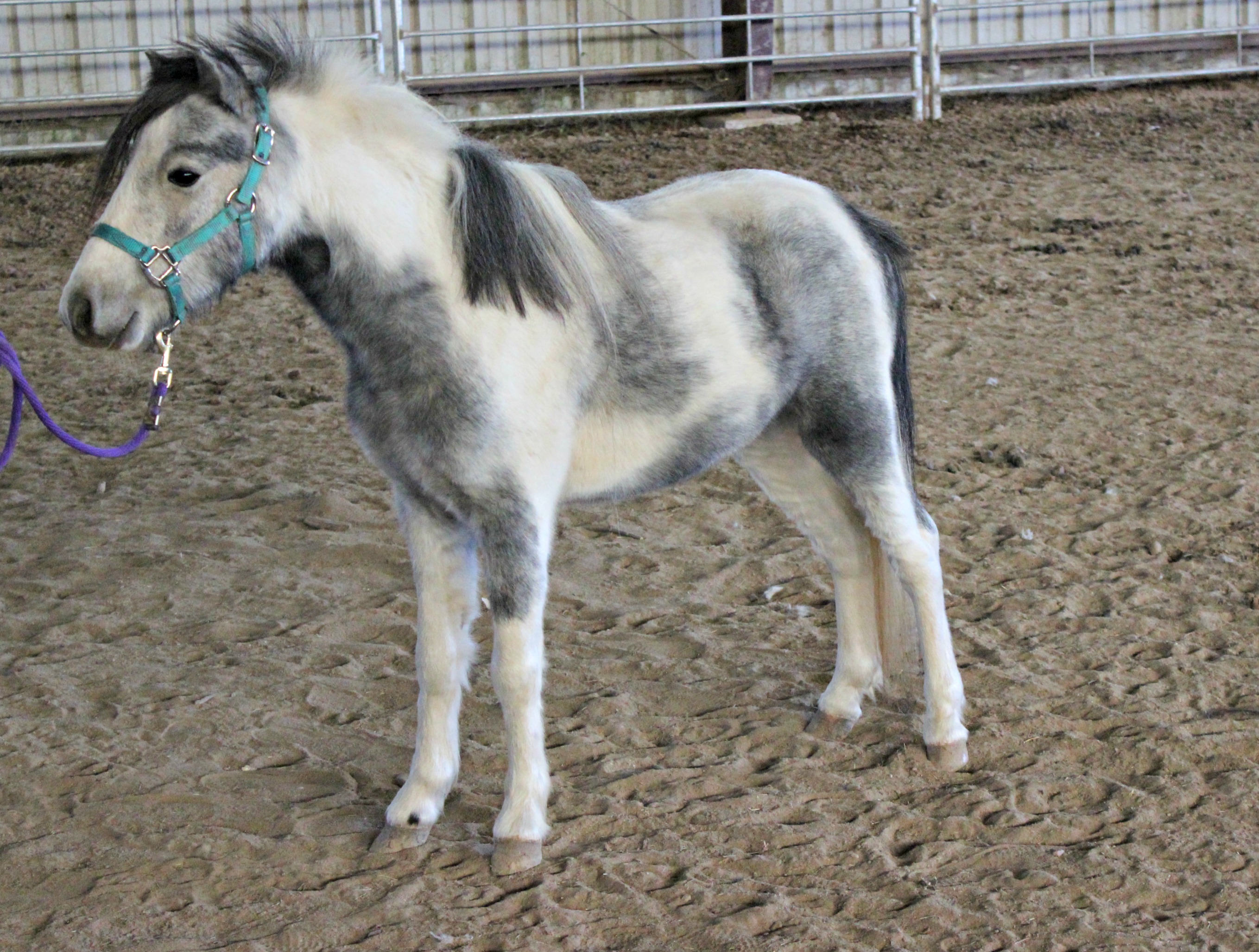 Wild Women's Just Kidd N
Gray Pinto Stallion
ASPC/AMHR Registered
"Kidd", another home grown stallion of ours. This boy has been a sweetheart since he hit the ground. He is the most well-mannered stallion I've ever owned. In Spring 2013, we exposed a couple mares to Kidd. We are very excited with the crosses and see what he produces in 2014.